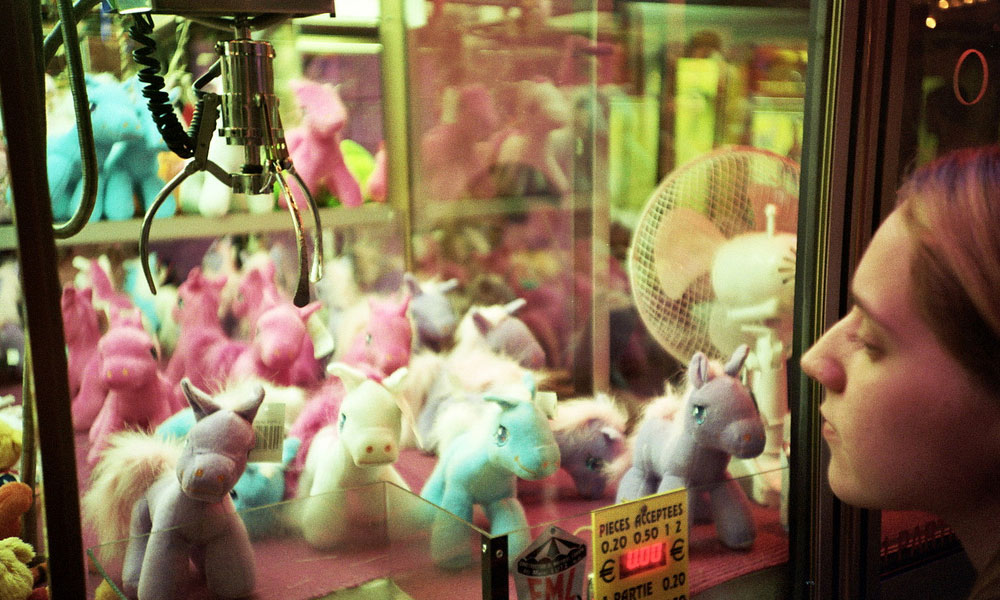 It's not me, claw machine.
It's you, you and unequivocally, you.
Ubiquitous, mysterious and tempting.
Claw machines can be found in most medium sized malls in Malaysia.
That unmistakeable see-through glass, shiny lights and fun-sounding jingle that randomly plays invites all and sundry to stop by for just a short moment.
The adorable stuffed toys, action figures and multi-coloured candies beckon temptingly to the shopper.
"Only RM 1 to play!", its hastily placed sticker shouts. There is a nigh unmistakable simplicity to the machine.
One button.
One attempt.
One prize.
All you need to do is catch the timing… or, is it?
Beneath the veneer of fun and hope at winning a cute plush toy or that expensive PSP, lies a far deeper secret you probably did not know. Or you probably already did.
How are they rigged, you ask?
Watch the video below to find out how companies cleverly prey on peoples' naivete, hope and indiscretion to make easy money.
PS: Vox.com is completely unaffiliated with VOX.MK.
Remember, the house always wins!
Jamilah Lim
Writer
Jamilah cares deeply about the human condition. A humanist, skeptic and feminist, she is a proponent of both human and animal rights. An avid gamer, she lives somewhere in PJ with her two cats and plays Dota 2 in her free time.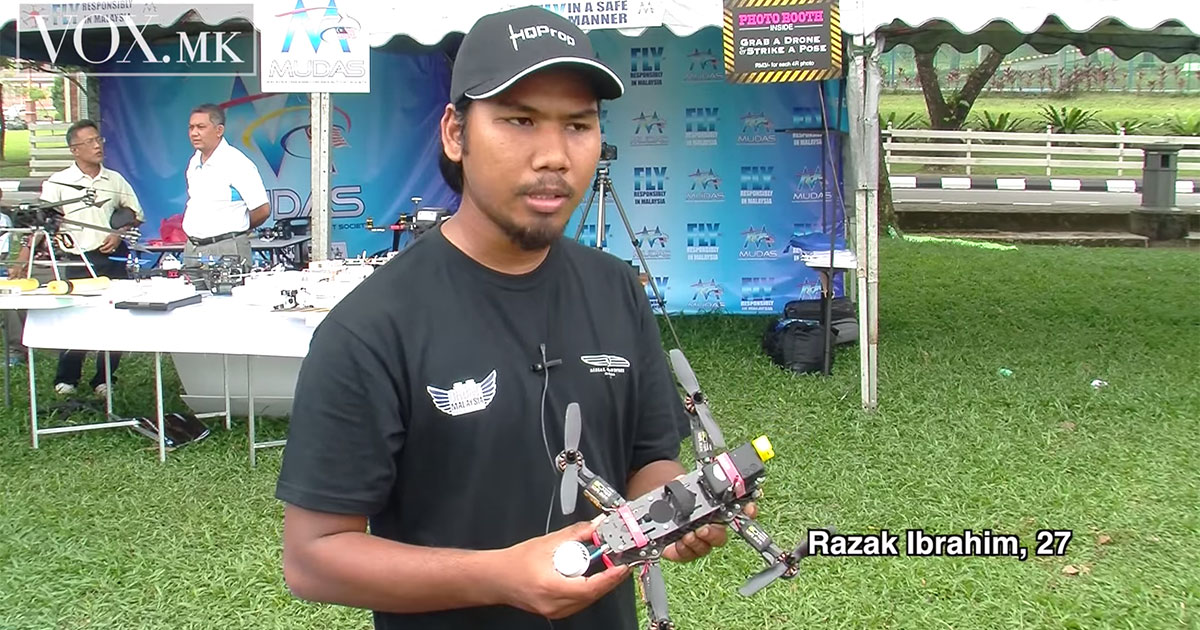 Last September, the field in University Malaya was abuzz with a flurry of air activity as Malaysia's first international drone race took off to a roaring start.
31 competitors from three countries raced to compete in three categories for RM32,000 worth of attractive prizes.
Competitors had to race through a 160-metre tight, twisting circuit, negotiating four air-gates and four air-flags in groups of three for every class heat.
According to Hamdi, drones at events like these are typically custom, hand-assembled drones put together by enthusiasts.
Various parts of the drones, such as the airframes, motors, propellers, flight controllers, 'first person view' cameras and monitors, video transmitters and receivers, are individually procured and painstakingly put together to build a specialised racing drone.
"Little support" from local businesses
However Hamdi Hamdan (pic) wasn't quite happy with the turnout of competitors.
"Considering the number of enthusiasts for these type of drones around the country, the number of competitors for this first race was quite disappointing," he lamented.
"We also didn't get much support from local businesses such as distributors and retailers of drone components and systems.
"Maybe they adopted a 'wait-and-see' attitude," he added.
Hamdi however expressed gratitude to component distributors from Singapore who sponsored free parts such as propellers and other items for the competitors.
The racers were given one day to practice on September 26th while the race proper was held on a haze-enveloped sky on September 27th , but that didn't cloud the enthusiasm of the competitors.
This inaugural race was held at a Universiti Malaya field but Hamdi is intending to have next year's race in a covered location in the event of inclement weather similar to this year.
"We have a longer time-frame to organize next year's event and we hope for more local and regional participants," Hamdi said.
In the meantime, he and his team hope to organize races around the country and aim to put together a national drone-racing league.
Present at the event was drone NGO, Malaysia Unmanned Drones Activist Society, or, MUDAS.
MUDAS is in the forefront to promote safe drone flying ever since aerial footage of airliners landing at the Kuala Lumpur International Airport shocked the nation.
Haidar Abu Bakar of MUDAS
We're working with the authorities to put together a framework to promote the responsible and safe operation of drones, particularly for those who operate them as a hobby for photography and videography.
The racing hobbyists here are OK; they don't fly high, they practice and compete away from the public, but it's the guys who buy drones fitted with cameras like the popular Phantom series of quadcopters that we are worried about.
They have to be made aware of the existing regulations, such as flying below 400 feet, not to fly above crowds, heavy traffic and away from tall buildings and no-fly zones.
All too often, these commonsense guidelines are ignored, and it's important to have some measure of regulation to prevent untoward incidents and accidents.
Taking top prize for the inaugural race was Worassorn Subsri (pic) from Thailand who competed in the main 250 class.
"This is my first ever drone race; I've never even competed in any local race in Thailand, so I am surprised and happy," said the 35-year-old who took up the hobby just six months ago, although he was flying RC helicopters before then.
He came away with the coveted DJI Phantom S900, a six-rotor drone capable of carrying a payload of 8.2kg. What this means is that it can carry high-end cameras such as the Panasonic Lumix GH4.
Just the frame itself costs RM6,000.00.
"Drone racing is getting to be a popular sport around the world and our ambition is to organise an Asian championship one day," Hamdi said.