On our Waltzing Matilda Food Trail, let's start with Bonfire at The Starling Mall in Damansara Uptown.
Touted as a 'modern Australian' restaurant serving cuisine which is cooked using a custom-made woodfired oven, Bonfire first caught my attention, when I saw the bunting.
It was the description on their website which describes the 'smoky smell and taste of perfectly charred meat, seafood or vegetables' which made me feel nostalgic of Australia where I had my first experience with barbeque some 30 years ago.
Although nowadays, BBQ stoves use charcoal, I am sure many of my fellow Australian university alumni would agree with me that there is nothing like a rank of lamb or the red snapper that is properly grilled in a woodfired oven, especially when it is done by an experienced chef and served with the right sauces that you cannot find in the supermarkets.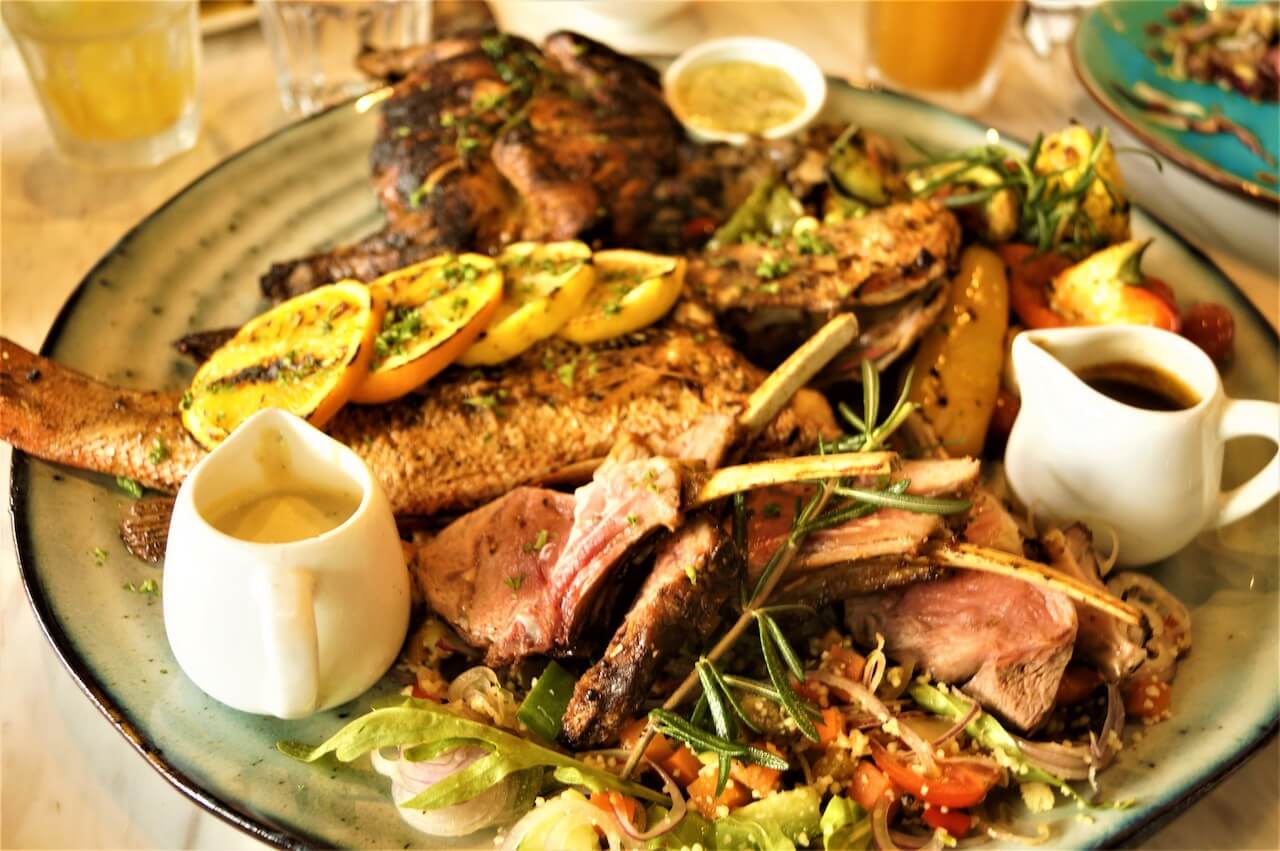 Therefore, the Big Bonfire Platter which can serve up to four pax each platter is my first recommendation for their main course for dinner. It reminds me of 'bringing a plate' (meaning each person brings a dish for a shared meal) in Australian colloquialism.
The Big Bonfire Platter comes with a choice of three meats at RM175 (or two meats at RM135). The platter is for four adults.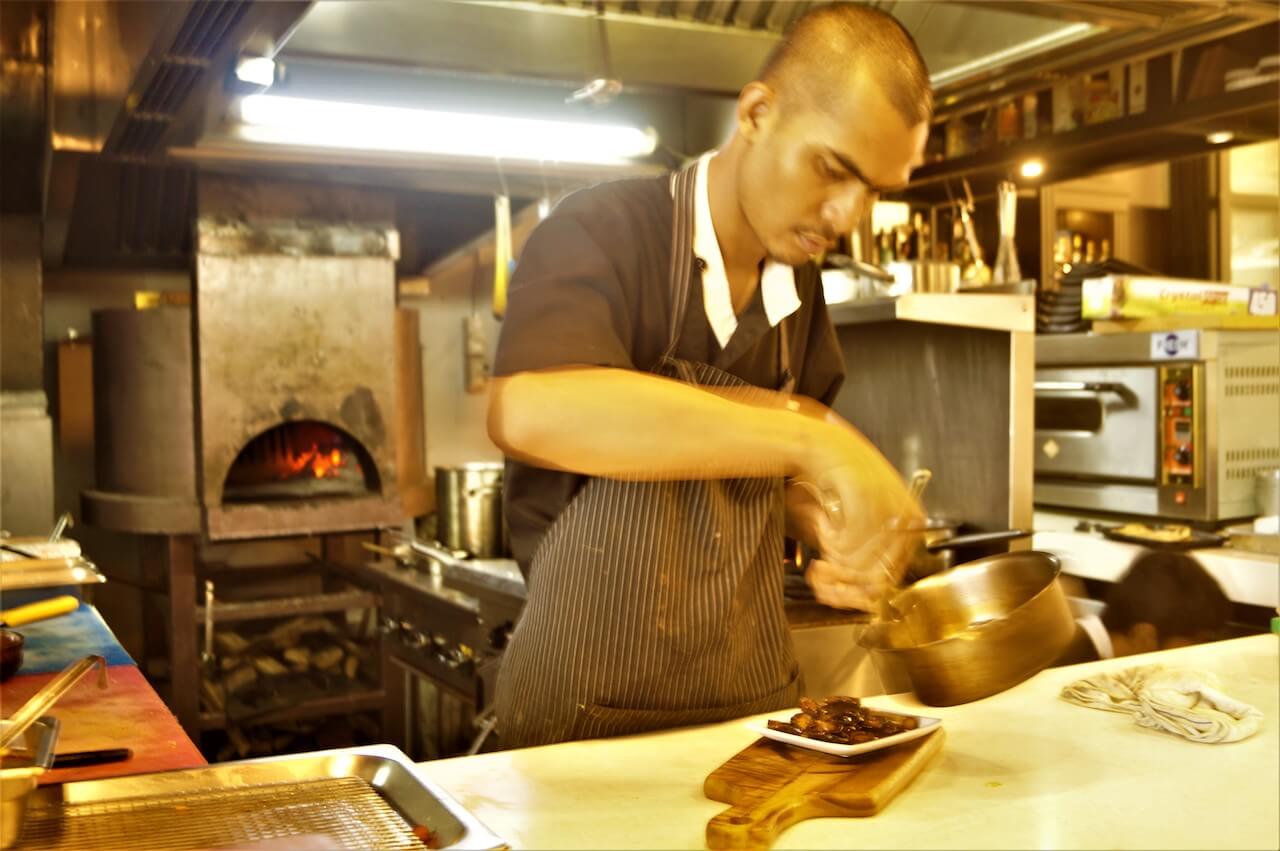 For the Wagyu Skirt Steak which is served with Piquant Sauce, there is an additional surcharge of RM20.
It is a great platter to order, especially when fellow Australian alumni plan a get together. You can never go wrong with something on the platter which will suit someone's taste buds.
Although a lover of lamb chops and barbeque beef, I still love their woodfired garlic and capsicum. Because most people do not know how to appreciate the woodfired vegetables, I get to enjoy them.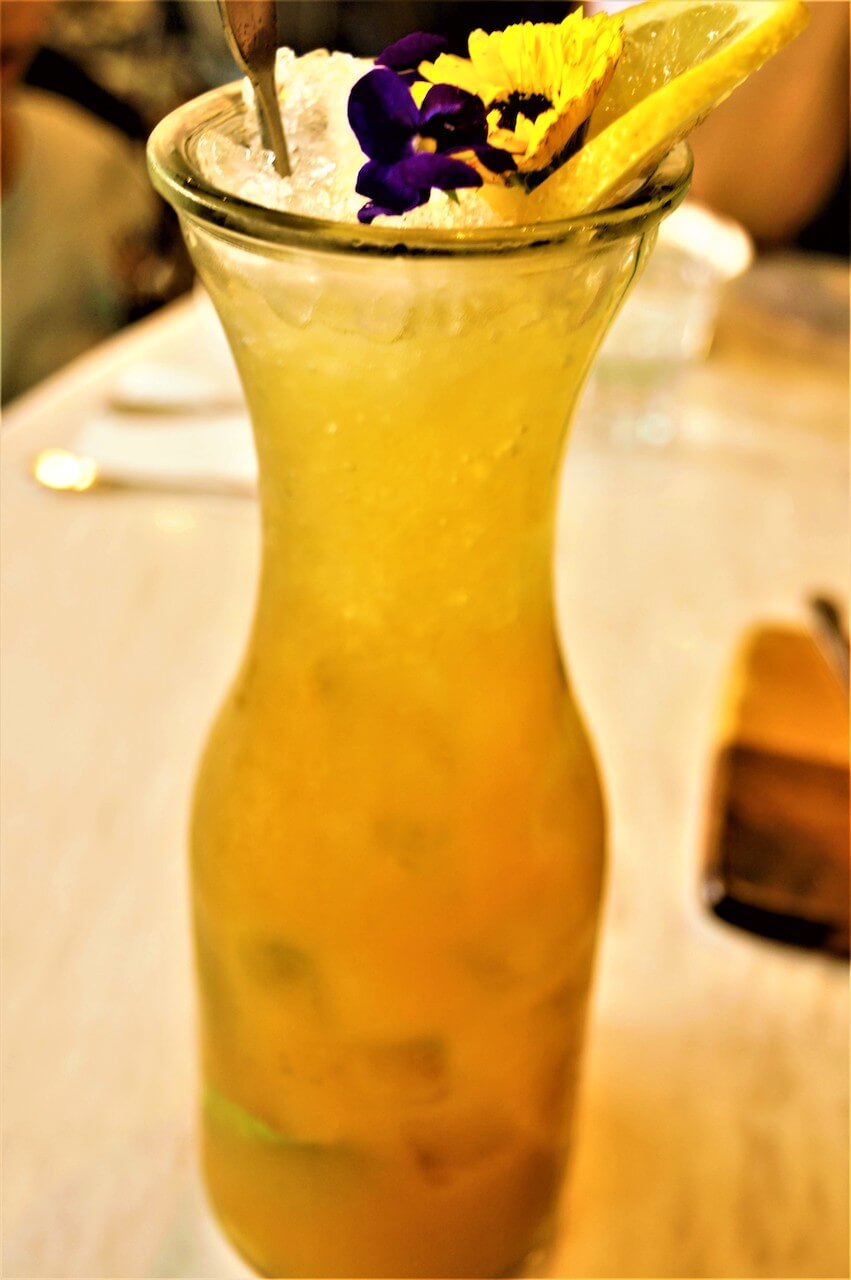 In between, especially on a perpetually hot "summer day" right here in Malaysia, the Peach and Lemon Tea Cooler (RM25 and available only during lunch hours) is a thirst quencher that cannot be resisted. I must add that when you take woodfired meat, a glass of red wine is also a great pairing.
Although we could have brought our own bottle of red wine, with a corkage charge of RM60 per bottle, I think it is more worth it to take it from their wine stock as they do serve the Woodfired Shiraz at RM160 a bottle from the well-known Australian winemaker DeBortoli and the French Gerard Bertrand Cab Sauv (RM140 per bottle). Alternatively, for their non-alcoholic drinks, try their tea spritzers.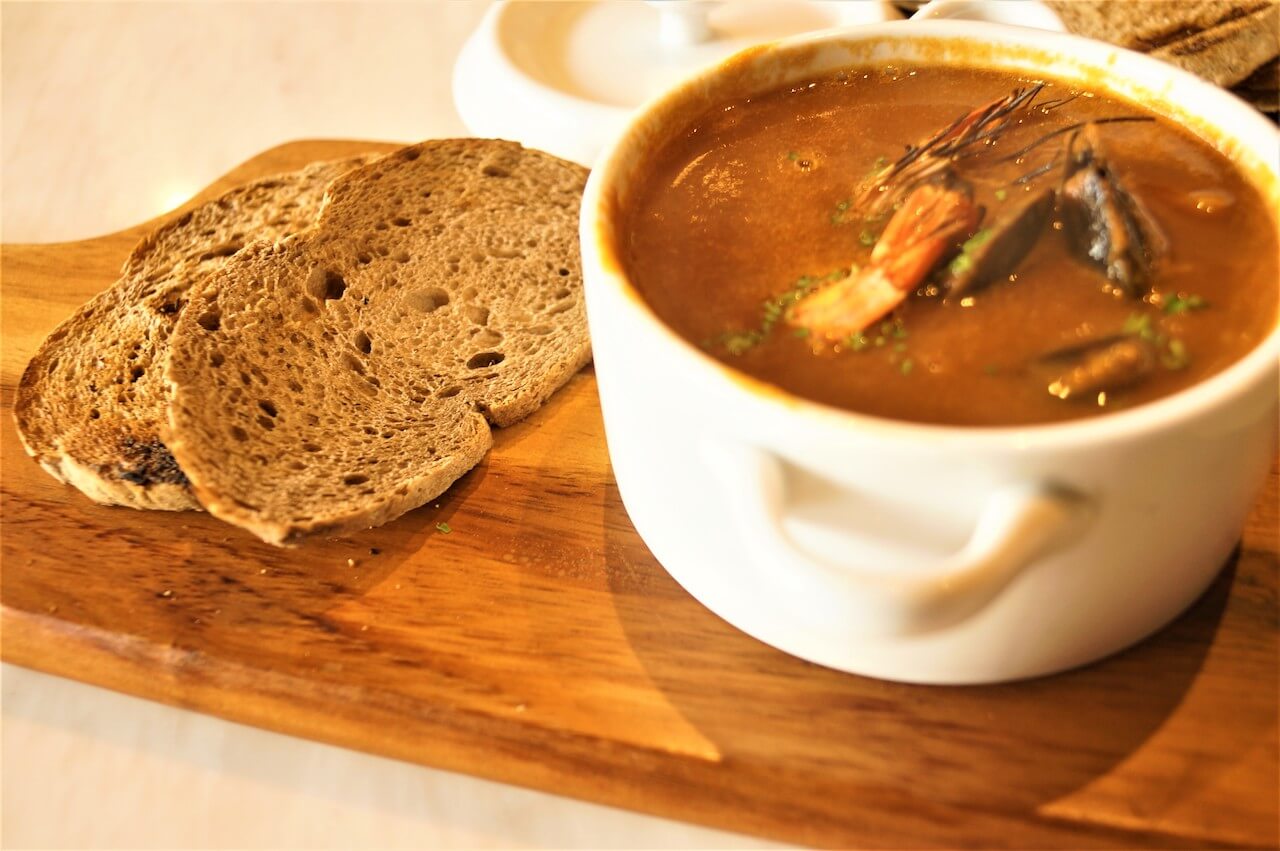 As Contemporary Australia is a melting pot of cuisine with British and indigenous origins, and a fusion of Mediterranean and Asian influences, Bonfire's Seafood Bouillabaisse (RM26) is something that I would strongly recommend to those who love seafood soup. My son, who is passionate about it, decided to finish every bit of the French-style seafood soup.
You can read the innocent comments coming from this nine-year-old connoisseur by reading his foodie blog. This is my little attempt to launch him into the world of writing and gastronomy.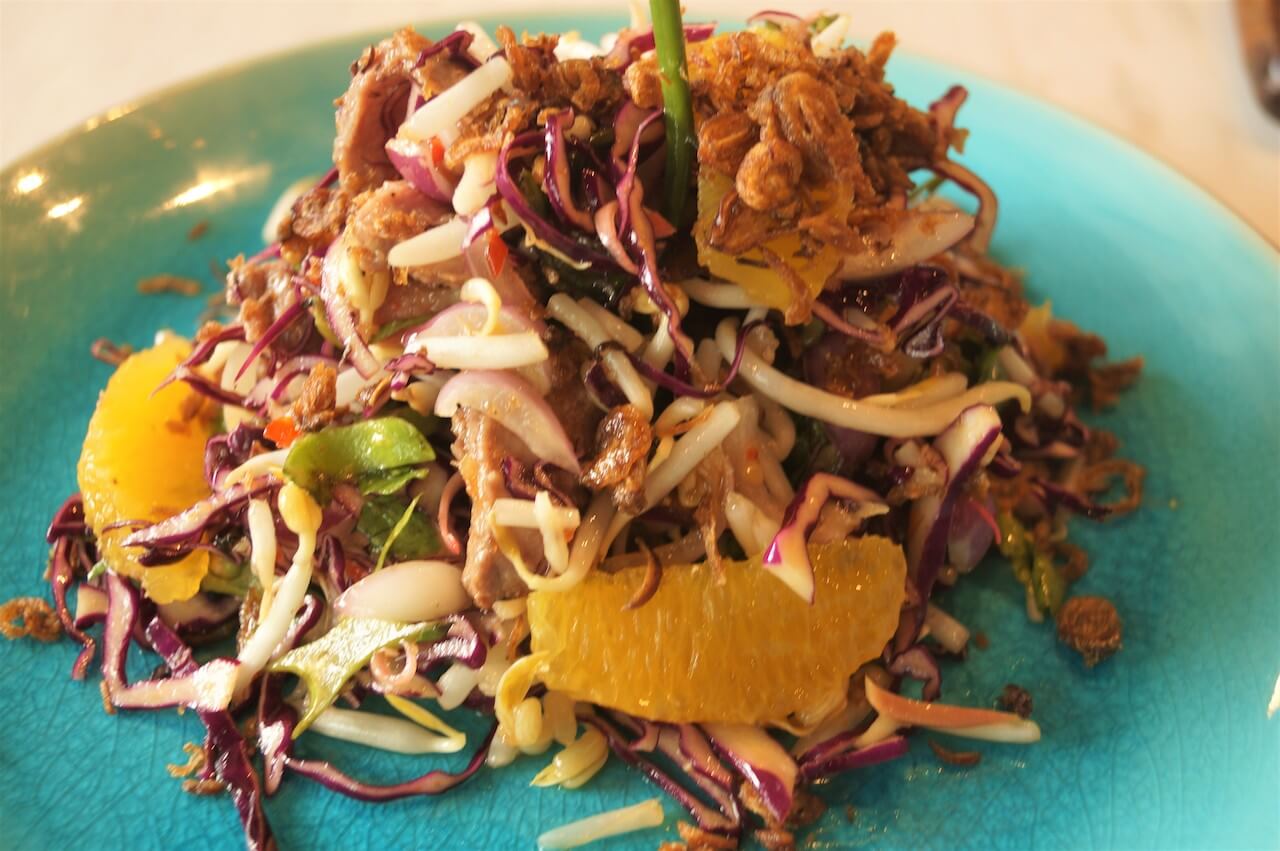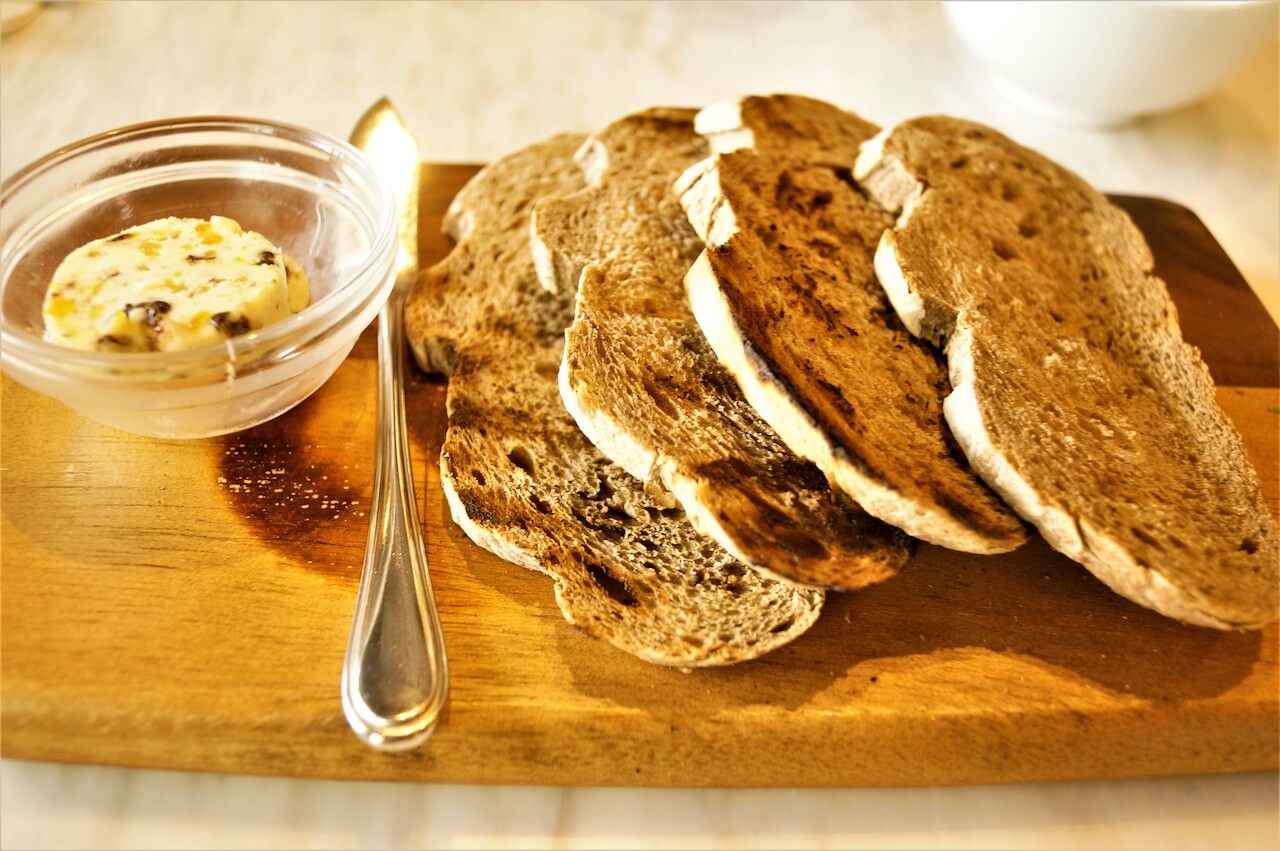 The ambience at the restaurant is a great place for small gathering, especially when fellow Australian alumni groups need a place to just enjoy the nostalgia of their stay in Australia.
According to its co-founder, Lee Poh Peng, they will also be open for Christmas Eve and Christmas lunch, with some special Christmas menu in the planning stage.
Both Poh Peng and her sister, Ai Peng graduated from Melbourne University. They came out with the idea of Bonfire after visiting Porteno Restaurant in Surry Hills in New South Wales.
Before you reserve a table for the gathering, go and check out their food first. They also serve ala carte.  
For more Australian outback songs, tune in here. Also, to read my article on the Waltzing Matilda Food Trail, click here.
The other articles on our Waltzing Matilda food trail series: