Next on our Waltzing Matilda food trail, we waltz over to J&D Espresso in Bandar Utama, where they claim to serve 'bloody good coffee.'
Located at the Mini Oasis Centre at the traffic light junction between Lebuh Bandar Utama and Persiaran Tropicana, I admit having passed by the place umpteen times, but never thought that behind the façade of what appears like a pub is, in fact, a cosy place with some good Aussie cuisine for breakfast and brunch.
They are closed in the evenings, but for those who can swing there before 6pm, the one thing that I can recommend is their Porky Lasagna. J&D's Lasagna is one of the better ones that I have tasted around town. It gets my thumbs up. Besides me, two other invited guests also gave it the thumbs up!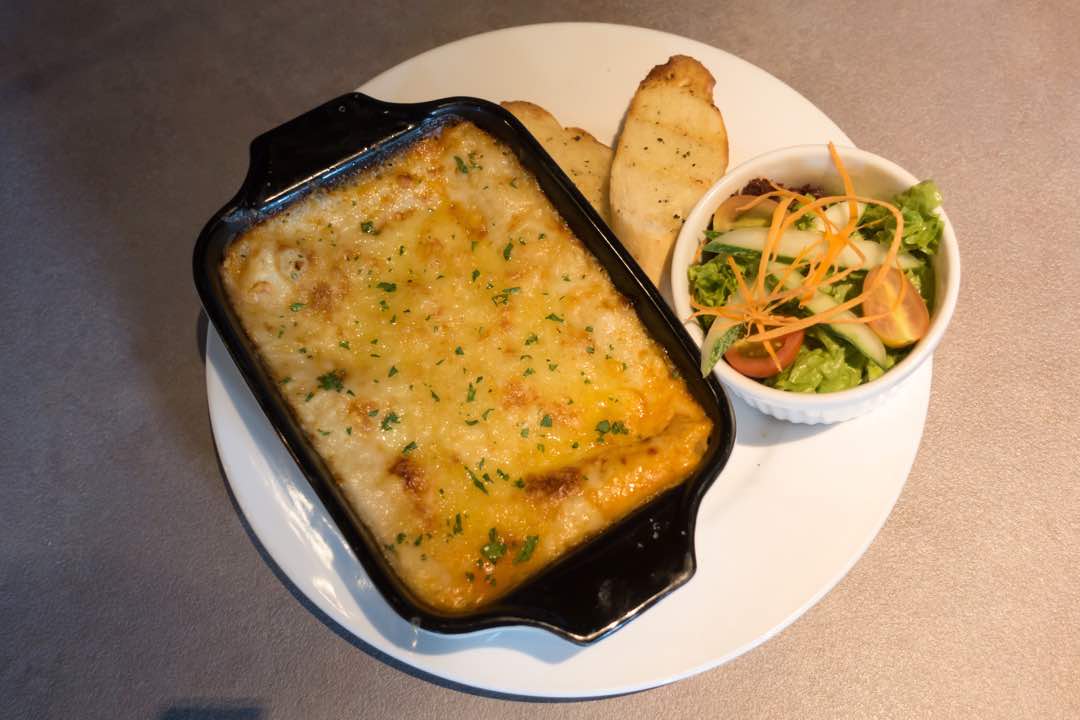 Although I was looking for a real good Quiche Lorraine the way I liked it, without that, the lasagna would do to bring back memories as a student who would order almost the same items every day for two weeks in a row at the university cafeteria.
For me, a quick lunch was either the Lasagna or Quiche, or sometimes the German Shepherd's pie, for just a couple of Aussie dollars back in the 80s. I hope the next round when I visit J&D, they would have their Quiche; it is worth tasting it, if you have never tried it before.
For a start, since most quiche is still not that popular in Malaysia, let's begin by learning how to pronounce the word. It is not pronounced as 'kuey-chi' or 'quee-cheh' but '[keesh]'.
The next time you visit J&D, ask for Quiche Lorraine and let us know how you like the taste.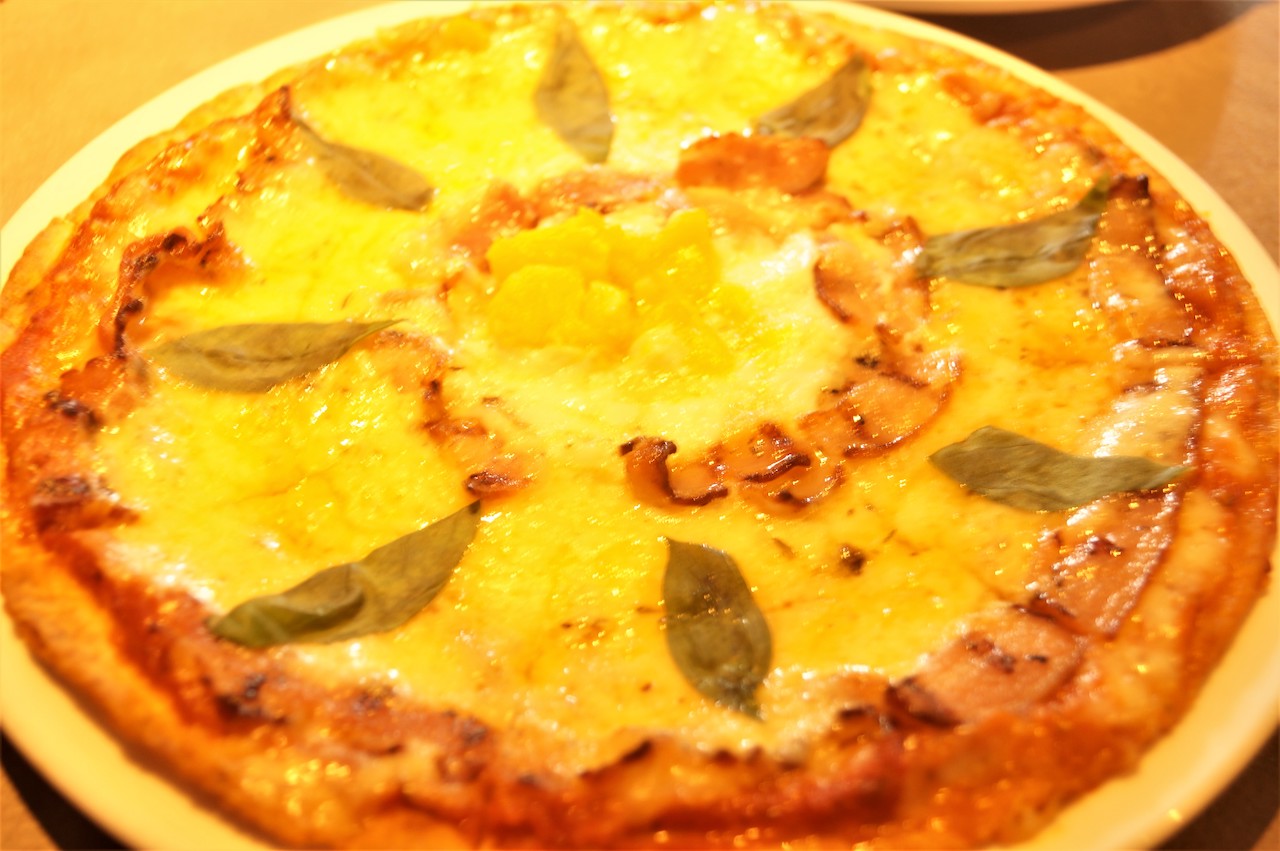 It is impressive that one of the invited guests, Raquel Ho, a young lady who has lived in Melbourne for a number of years when she was young, said that she "really likes the pizza". I never expected her to also say that she likes the fries the way it is prepared.
Although a pizza serving in Australia is unusually larger and rich in ingredients by comparison, J&D's Aussie with an Egg Pizza (RM25) which features pork bacon, cheddar, mozzarella and fresh farm egg, is good to try out.
Several guests including 11-year-old Ariel Mak, also enjoyed the pizza as well. I was not so much a pizza type of person while living in Australia; therefore, I would not comment much except to say that the first time I had a real good Italian pizza was many years down the road when I was on a holiday trip to Melbourne.
My auntie and I were staring at two "small" pizzas that we had ordered, which turned out a much bigger portion or as big as our "large" pizza here in Malaysia. Both of us had a tough time to finish the two small pizzas although they tasted great!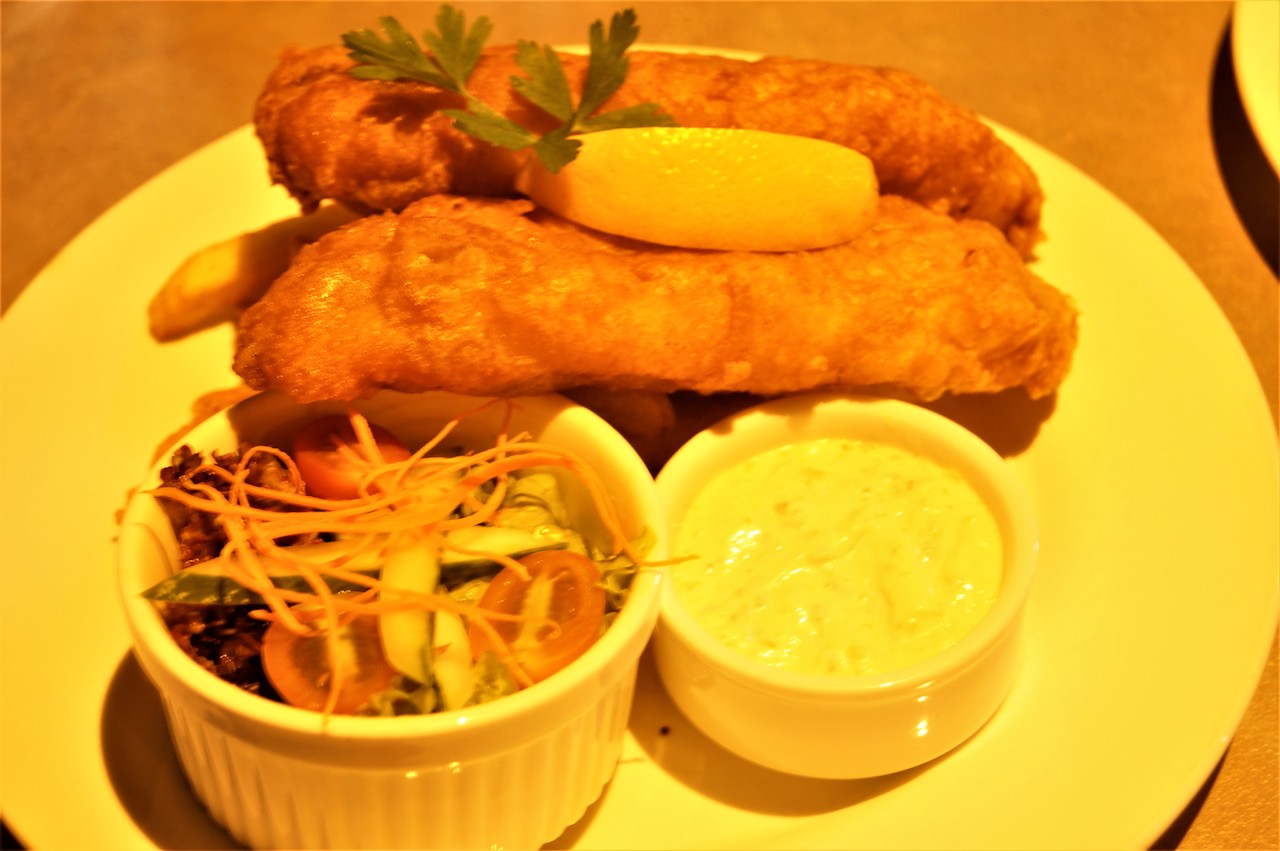 Fish and chips brought back memories of student days. During the summer vacation, when I had more free time, I would take a walk to the nearest milk bar at Morton Street (in a suburb known as Clayton, Melbourne) to pick up some fresh milk. I would then pick up my favourite packet of fish and chips from my favourite shop operated by a Greek couple.
For only A$3, I could get a nice big packet with a big slice of fish and lots of chips to have a sumptuous meal. Sadly, there is no way I can expect to taste the same favourite fish and chips, although I did try to look out for the same shop on another visit to Melbourne.
So, when another invitee to the food tasting session, Sid Fong told me that he really likes the fish and chips at J&D, I told myself,
"Yes, I have done my job at introducing what a good dish the fish and chips really is!"
Although it is simple, the Vodka battered Fish and Chips (RM29) has brought delight to Sid's taste buds. I wonder if it is the vodka, the batter or the dory which is served with herbed fries and salad.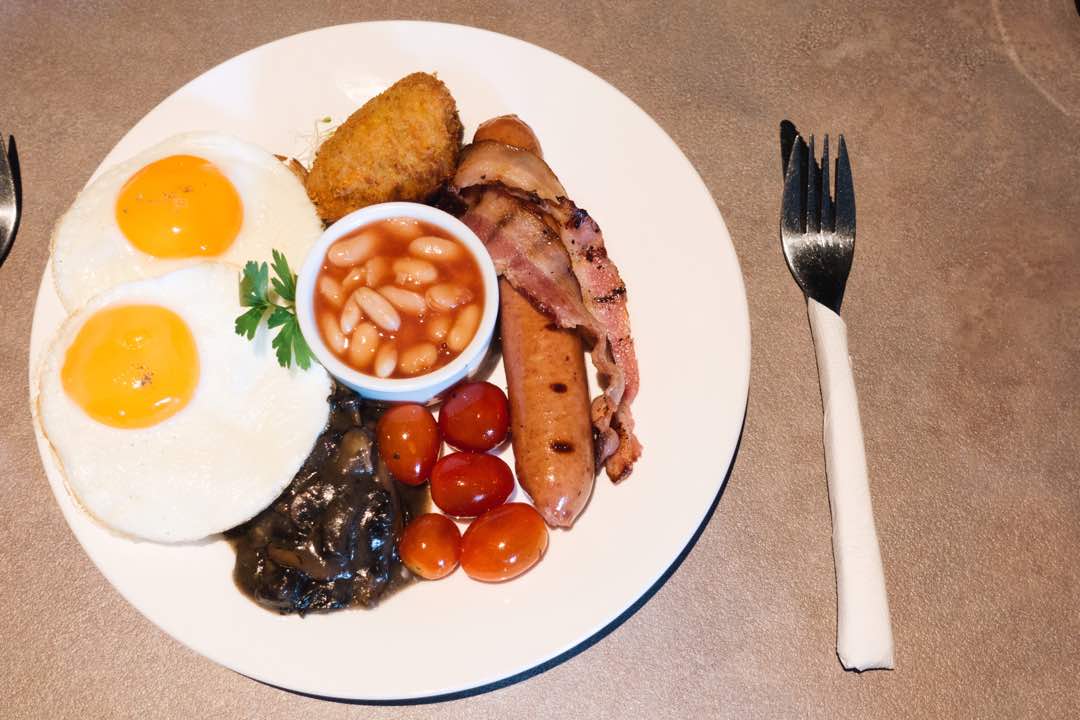 Expatriates who miss their Aussie morning breakfast can try out J&D's Big Aussie Brekky (RM34), where one can choose either the sunny side up, poached or scrambled egg. The plate comes with it pork bacon, smoked garlic sauce, cherry tomatoes, mushroom medley, baked beans, artisan bread and crispy mushroom croquet.
I picked "sunny side up" as it reminded me of how much we have failed to appreciate the sun, especially after being in a few days of gloomy winter days in Melbourne, where the weather is unpredictable and everyone in Melbourne knows that you can have four seasons in one day. The sunny side up also has a tale to it, because it reminds me of a phrase very popular during my Grandmother's era,
"The sun is shining on your backside. You are still not awake yet!"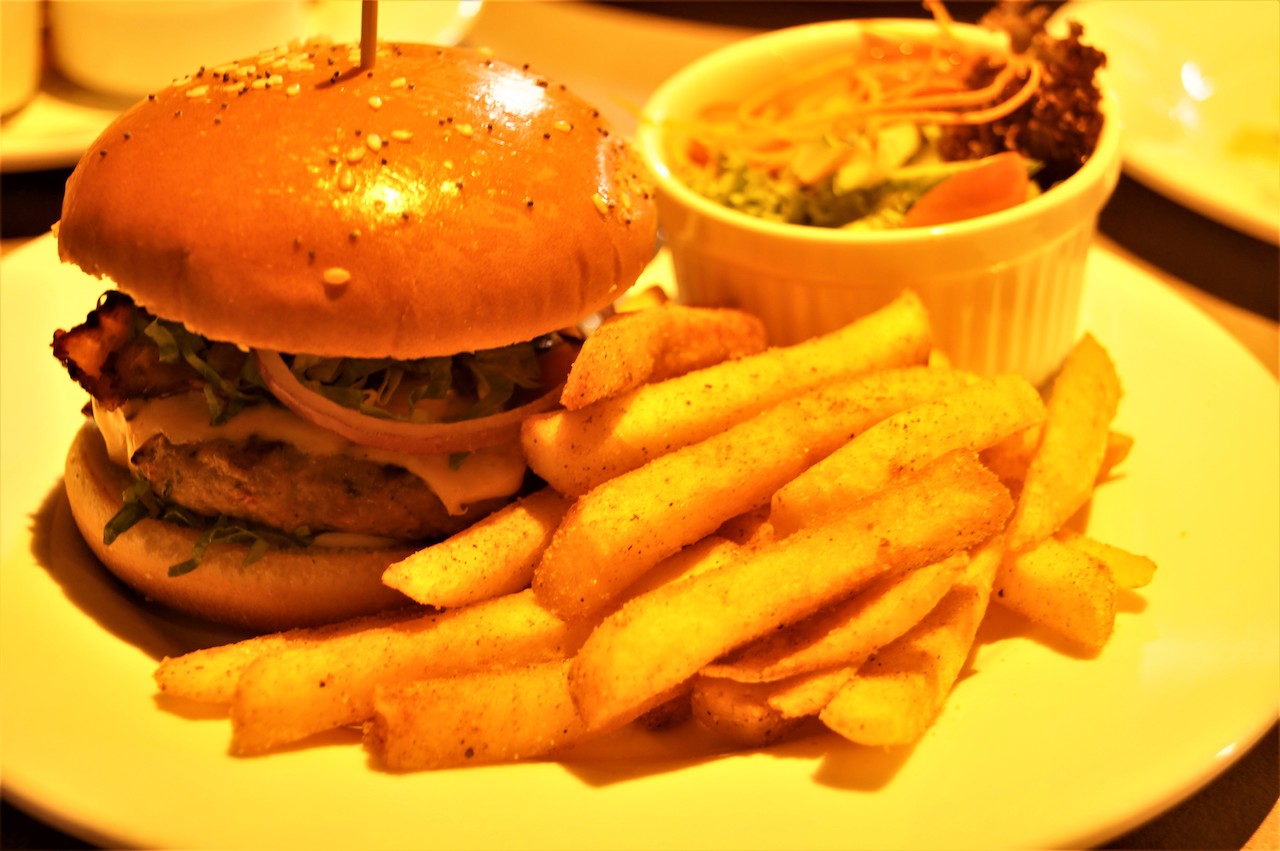 Now, about the Gourmet Pork Burger (RM25) which was another guest, Rich Joseph's favourite. As Rich said, most people may think that the burger looks small, but it can be very filling indeed.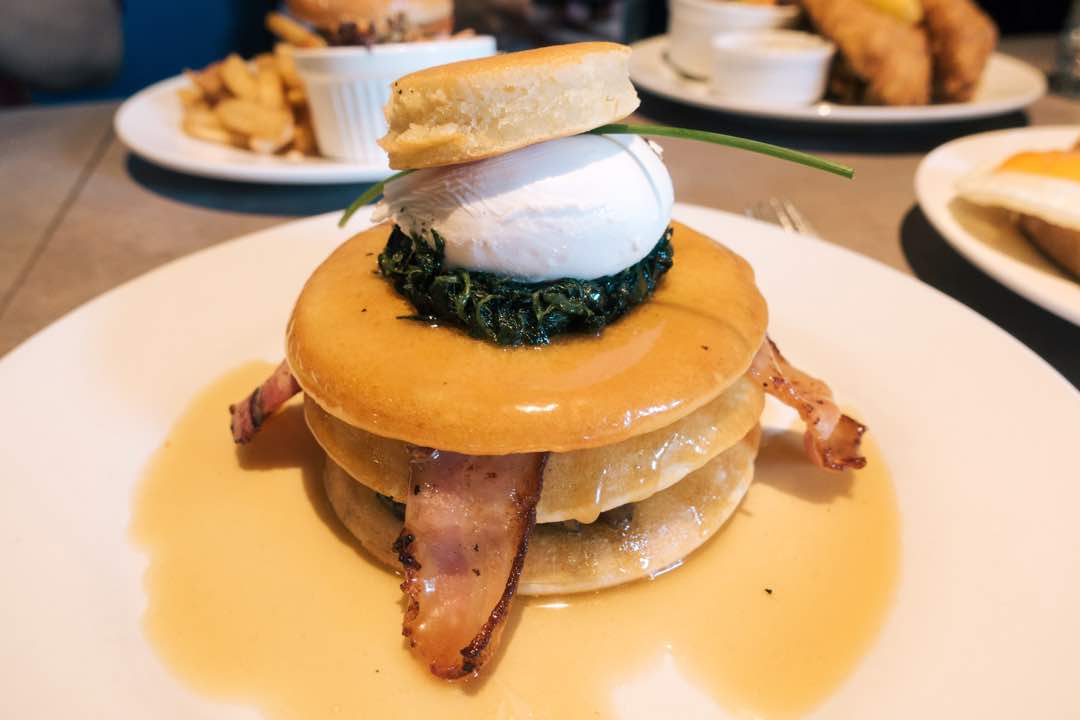 Besides the Aussie cuisine that I sought for, J&D also has its own creation. A more recent one is their Bacon and Eggs Pancake (RM25) which I kind of enjoy, as it is basically a fluffy pancake. I can actually do without the poached egg, but I would not barter the pork bacon, mushrooms and herbed spinach.
For most part of the day, I noticed that one or two older people walk into the café but it is mainly the young and upcoming professionals who come here because of the ambience, and I suspect, also for the food as well.
Check out the earlier restaurants on our Waltzing Matilda food trail: Bonfire. There are more to come. For more Australian outback songs, tune in here. Also, to read my article on the Waltzing Matilda Food Trail, click here.
J&D Espresso is located at
Oasis Business Centre BU11, Lebuh Bandar Utama, Bandar Utama, Petaling Jaya Tel: 03 78869693/ 017 3133931
Business hours: 9:00AM – 6:00PM
Whatsapp:  017-313 3931
The other articles on our Waltzing Matilda food trail series: