Anyone who has been to Taman Negara would agree with me that Tanah Aina Farrah Soraya in Raub is nothing but a pampering holiday eco-resort, specially designed for families with younger children.
Despite being told that Tanah Aina is a beautiful place, we were initially hesitant to check it out. For nearly eight months, we had to battle with questions like,
"What about security issues? What about the mosquitoes and the leeches? What about snakes?"
The thought of leeches was enough to scare us from going jungle trekking. We also could not bear the thought of having children play in the waterfall where all sorts of natural disasters could happen at the spur of the moment.
We have heard of even adults drowning in waterfalls, when at the spur of the moment, there is a sudden rush of water coming from heavy rain up on the mountain.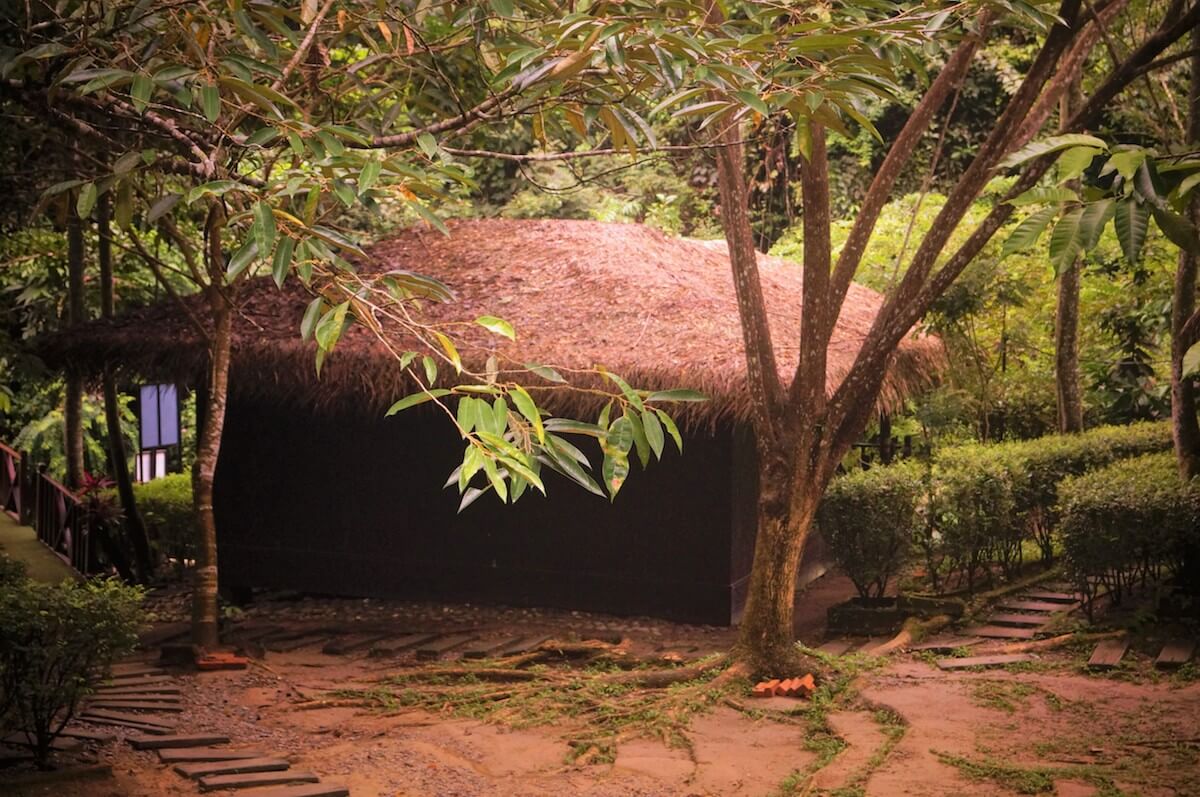 To put it in another way, making the decision to just go and check it out was all about conquering new frontiers and overcoming fears of the unknown when dealing with one of the world's oldest tropical rainforests.
That is why I admire the parents of 3-year-old Jaymee Ang. During our stay there, we met Dennis Ang and his wife, Jo who took Jaymee and her 5-year-old brother, Jayden to the camp. Apart from another younger baby, Jaymee was probably the youngest camper during our stay last weekend.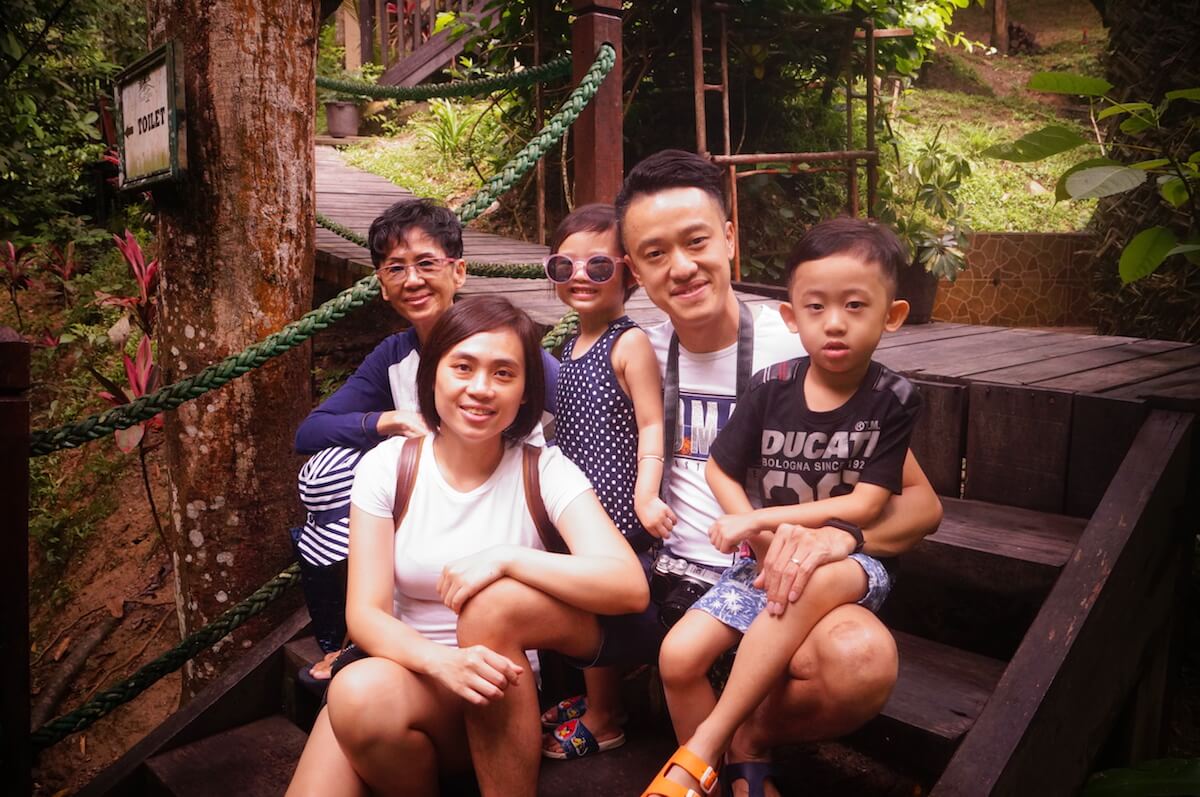 Let me tell you a little secret, but I believe you will laugh yourselves into stitches. What made us decide on this excursion was when my wife and I saw how excited the kids were when they saw some chicken running about freely as we drove into Eight Acres in Raub last year.
Eight Acres was more of a farm than a jungle resort, but we thoroughly enjoyed the experience ourselves; it was getting us one step closer to Mother Nature.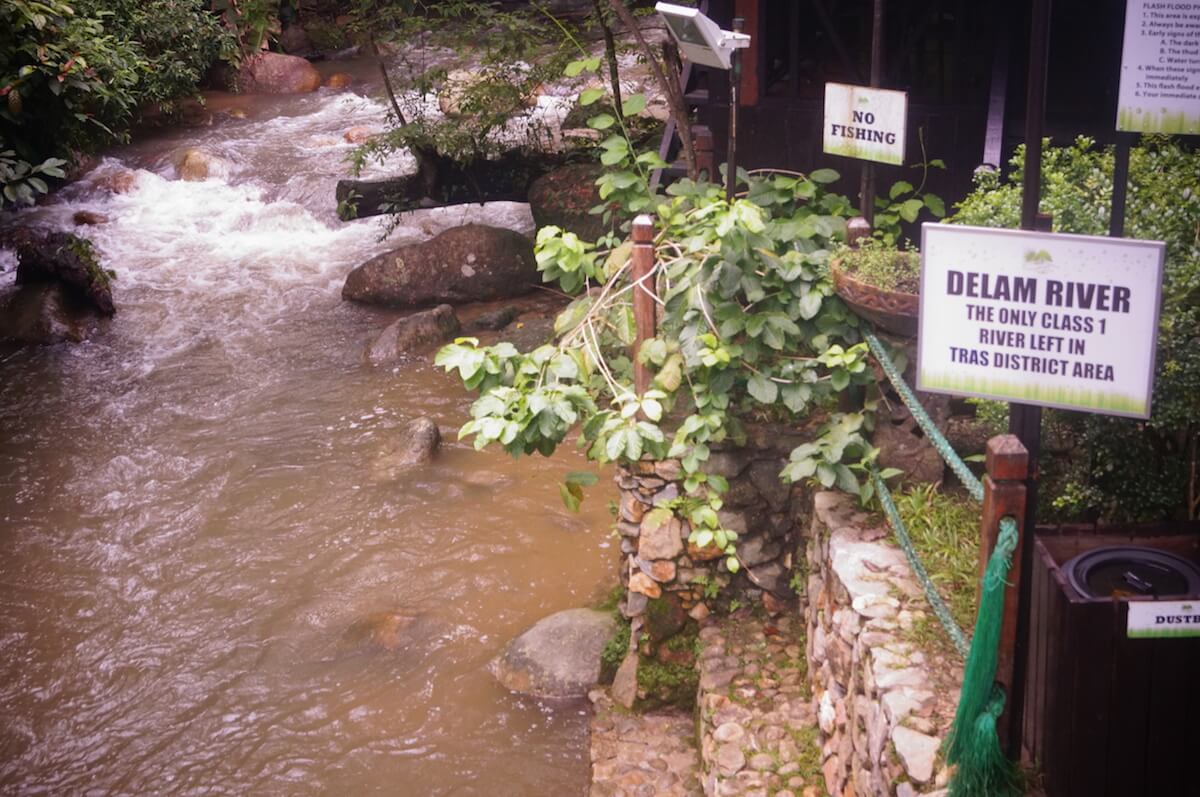 Personally, I prefer the concrete jungle than the tropical rainforests, but for the sake of the children's exposure, we agreed to spend just one night at Tanah Aina Farrah Soraya.
The moment we arrived, I started to love the idea of being in the jungle. Just listening to the sound of birds chirping and crickets producing their sound at night was simply mesmerising. The sound from a nearby waterfall added to the untold beauty of Mother Nature herself.
I was beginning to enjoy the environment the moment we arrived at Tanah Aina. There was no traffic jam, no Internet connectivity and no distractions from phone calls and Whatsapp messages.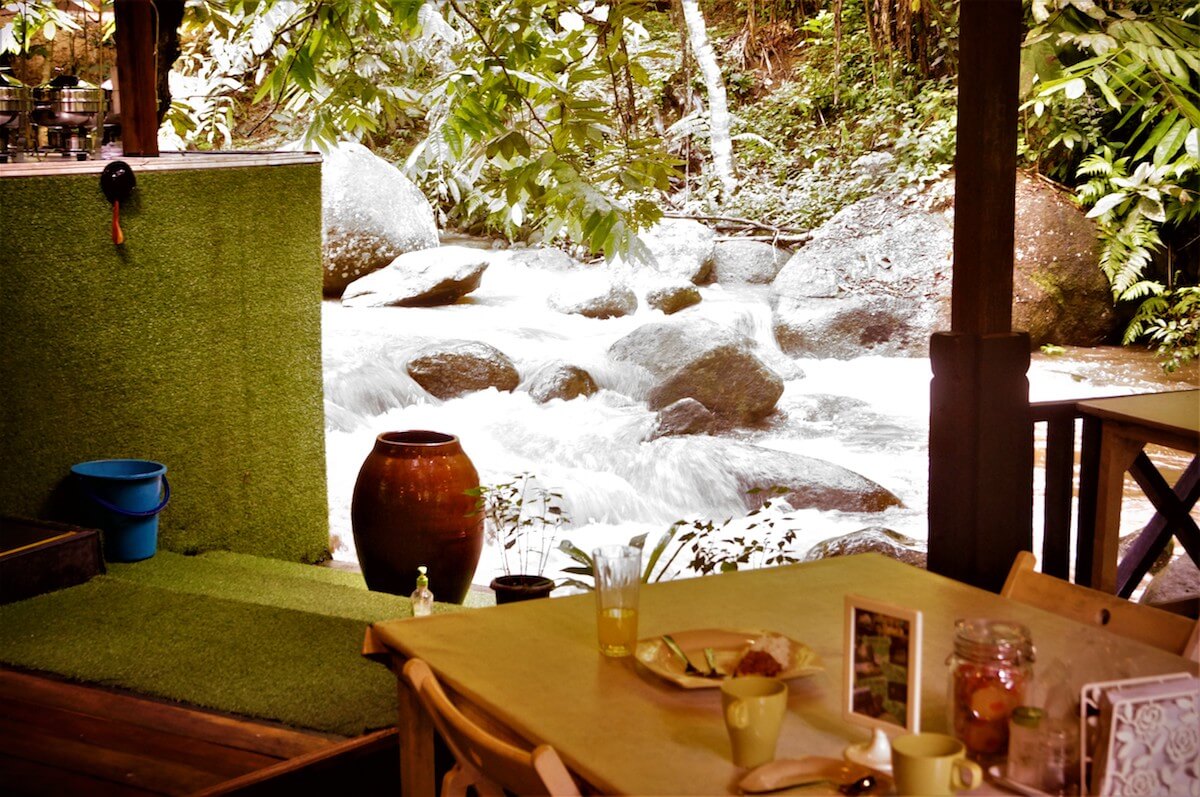 Friendly and courteous staff at the resort made the stay pleasant throughout the entire period. Strangely, but believe me, my biggest satisfaction was to be able to have a siesta beside the stream. There was nothing like feeling re-charged after my battle-worn body could hardly drag itself onto another flight of stairs.
On Day 1, the kids were complaining of boredom as it had been raining in the morning and they could not join any jungle trekking or water trekking activities. However, on Day 2, after a few hours out in the jungle, to our amusement, they told us that they loved the adventures they had had in the tropical rainforests.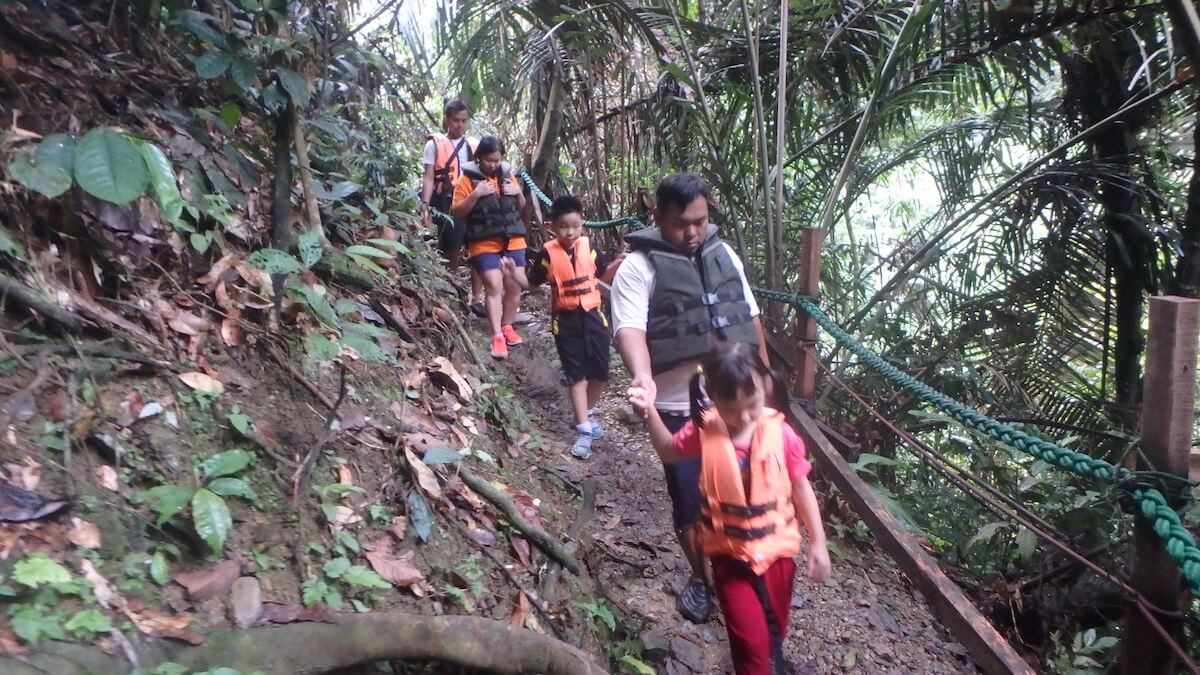 The only thing that no one dared to attempt was the leap of faith, which was a plunge into the green emerald lagoon from a 6-metre high platform. I repeat: A free fall from some 19 feet (for those who are more familiar with the Imperial system) splashing right into the water!
With the safety vest and the guides always there to haul you up, in case you were about to drown yourself in the lagoon, yes, we knew it was safe – especially since hundreds, if not thousands of others, have done it before – yet none of us dared to take up the challenge.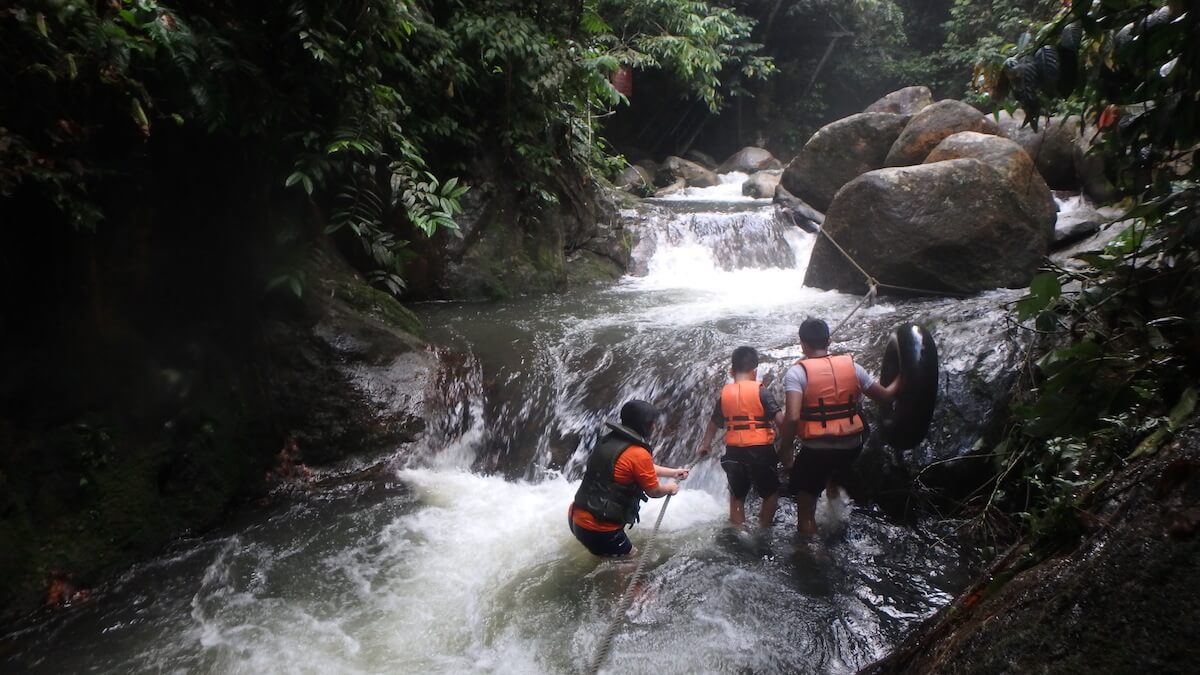 The leeches? Yes, they will always be there, but the children were taught by the guide how to avoid being bitten by the leeches. They now know that apart from sucking our blood, leeches are not that harmful after all.
In fact, my son had done some research on his own before we went to Tanah Aina. He showed us (be prepared to cringe as you watch) a video clip on YouTube that taught him how to deal with the bite from 12 leeches.
For most parts of the jungle trekking, there were safety features that children and adults alike could depend on. At some spots, they have to learn to do their balancing acts but of course with some help from the jungle guides.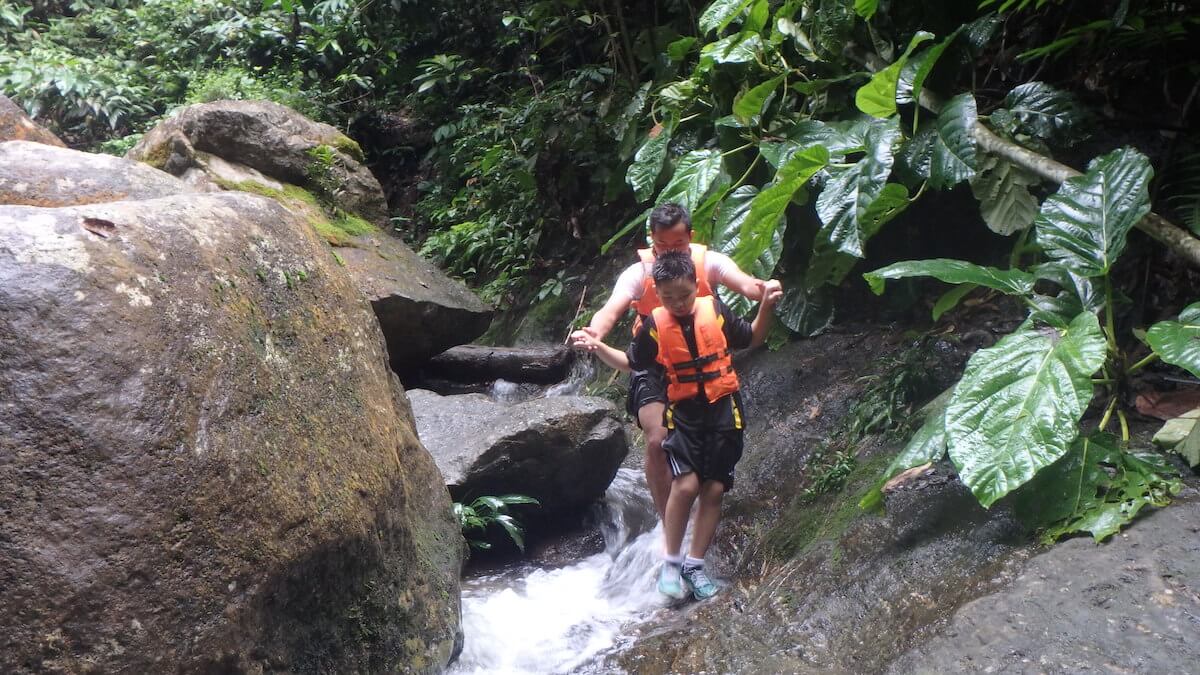 What I admire was the primitive looking chalet that we were staying in. It was simply beautiful and posh for a chalet in the middle of nowhere. Although it does not have attached bathrooms or toilets, the shared facilities are clean and as good as those in a five-star hotel.
It was like living in what I imagine to be a 'mahligai' (palace) during the ancient Malacca sultanate era. The interior decorations transformed the chalet into a posh little palace bedroom by the riverside. They also have dormitories for singles who wanted to camp out at the eco-resort.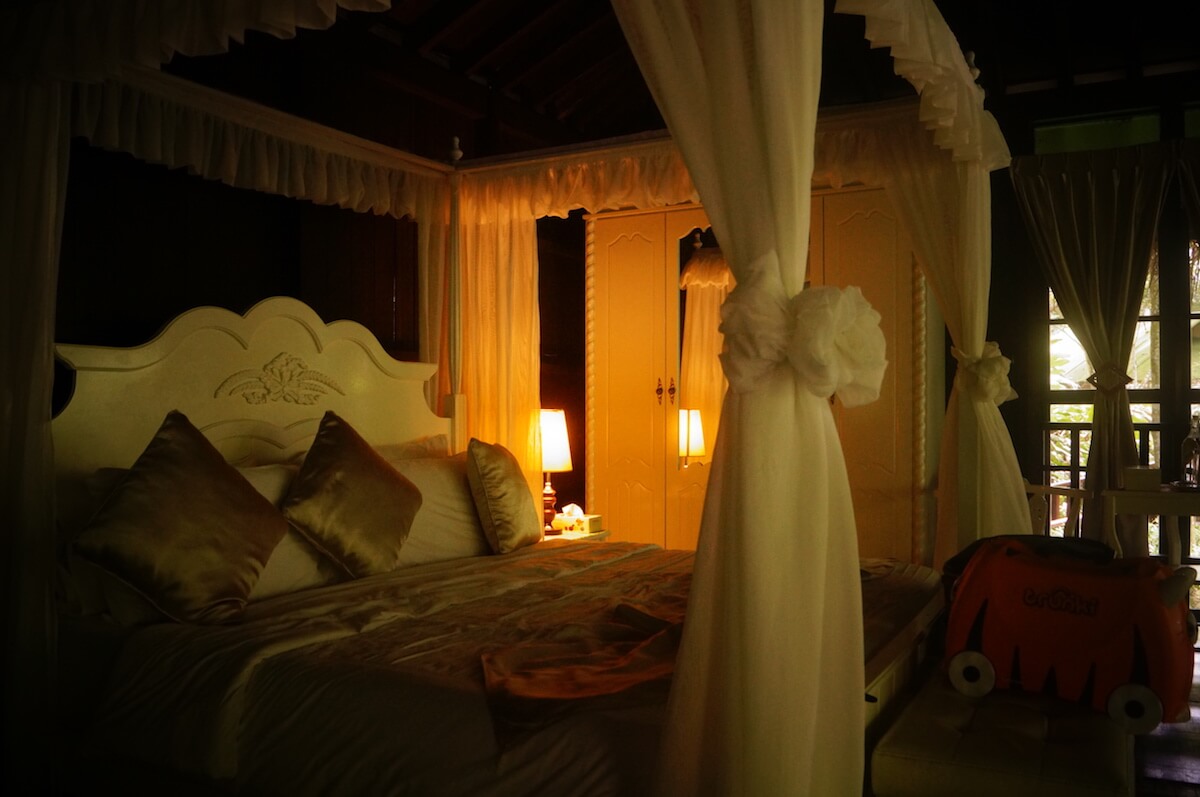 The buffet lunch and dinner were all cooked in-house and we had all our meals just beside the river. Delam River is, in fact, the only Class 1 river left in Tras District Area.
Its water is crystal clear on most days but whenever it rains, the water is slightly murky, but not to be mistaken as being 'dirty' or 'polluted'; or else, all the ikan kelah and tengas in the river would have died!
We had the mosquito repellent which was more than enough to keep the few mosquitoes away. As for snakes, none was spotted at Tanah Aina, except one which ironically crawled under my wife's car when parked in Lorong Travels, Bangsar!
Coincidentally when stayed at Tanah Aina, a group of chief executive officers (CEOs) were also there. Led by their team leader, Quek Choo Teng of The Torch Adventure-based Learning Sdn Bhd, and her husband Dr H.N. Law, the CEOs came from all around the country to spend a weekend to draw out their plans for 2018.
"Here, they will have no distractions from urgent phone calls, or feel the need to respond to in-coming short messages services or emails," Quek explains.
"Besides preparing them mentally, the jungle and water trekking also prepare them physically to face the challenges in 2018."
Quek says she has brought groups of corporate people for short seminars, including those from Singapore.
"So far, most people have found the place conducive for such workshops," she added.
When she brought her extended family together for a reunion last year, everyone enjoyed the environment, the activities and the adventures.
Among the activities include the Morning Walk (7am), Waterfall Trekking and Leap of Faith (2.30pm), Video Save Our Rainforest (9pm) and Night Walk (9.30pm).
Suggestions:
During the school holidays, it would be great for a few families to come together for at least a night's stay here to allow their children to experience what it is living in the tropical rainforests. The dry season is a better time to visit Tanah Aina.
Expatriates who have never experienced living in the tropical rainforests will find this a great experience. Honeymooners do stay here for their honeymoon, as I could observe from the way a young couple spoke to each other.
After the brief stay at Tanah Aina, I suggest you drive to Raub town to enjoy their well-known Ratha Raub Curry Fish head. Kow Po Coffee Shop in Bentong is the other stop to enjoy the famous Bentong ice-cream.